Take Back Your Life
Board Certified and Fellowship-trained Orthopaedic Spine Surgeon
Dr. Paul Jeffords is a board certified and fellowship-trained orthopaedic spine surgeon and specialist in minimally-invasive spine surgery, including endoscopic and laser spine surgery.
As part of Resurgens Orthopaedics—the largest orthopaedic practice in Georgia, and former co-medical director of Resurgens Spine Center, Dr. Jeffords combines his compassion for his patients with his skills in the latest spine care technology to improve the lives of thousands of patients suffering from back pain, neck pain, herniated discs, stenosis and sciatica.
Dr. Jeffords goal is to provide the right treatment at the right time for each patient, allowing them to get back to their lives as quickly as possible, whether they are an Olympic athlete or stay-at-home mom.
Memberships and Recognition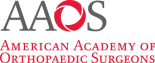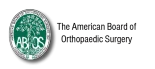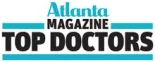 Success Stories
"Being an olympic athlete, I've worked with the best doctors around. The staff at Resurgens is second to none."

"I can still leap tall buildings, I just have to have a running start."

"The whole pregnancy and delivery went very well, but I couldn't have done it without first having the surgery."