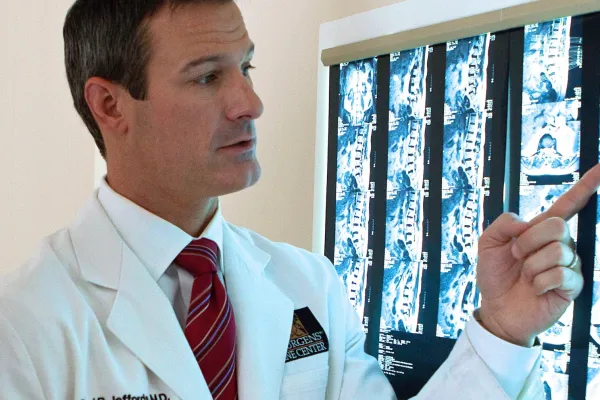 Free MRI Review
Are you suffering from neck or back pain and live outside the Atlanta area? Find out if you may be a candidate for one or our minimally invasive spine surgeries before traveling to Atlanta.
When you send us your recent MRI imaging study, Dr. Jeffords can evaluate your condition and determine if you're a good candidate for one of our procedures.
After you submit your MRI, a surgical consultant will contact you within five business days to review your results, get a better understanding of the pain you're experiencing and answer any questions you may have. From there, we'll be able to determine if our minimally invasive spine procedures can treat your condition. Then, you'll be one step closer to scheduling your surgery and getting back to life without pain.
Get started on your Free MRI Review
*Accepted file types for MRI Upload: pdf, doc, docx, xls, xlsx, csv, txt, rtf, html, zip, mp3, wma, mpg, flv, avi, jpg, jpeg, png, gif, dcm, dicom